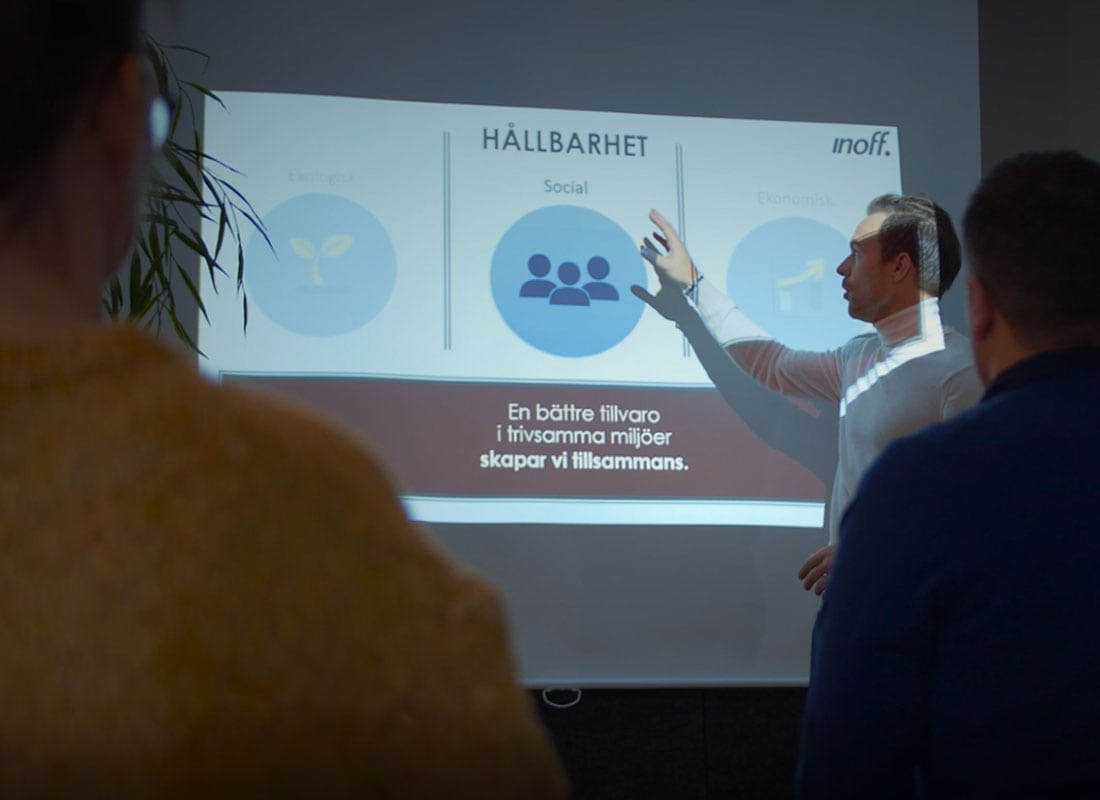 our work for increased sustainability.
For inoff, it is central to work for increased sustainability. We are convinced that both smaller and larger initiatives for increased economic, ecological and social sustainability are important for our and future generations. For this reason, sustainability is a key concept in everything from our design and product development process to the time after our products have been delivered.
Our commitment to social sustainability is big and we are passionate about trying to inspire others that together we can achieve a lot for each other, especially for vulnerable individuals and groups in our society who need it extra much. We are involved in various commitments that promote the dissemination of knowledge, that focus on differences in our society and that increase the opportunities for individuals and groups to a more equal life. Together we create social sustainability.
circularity and recycling.
We want to take responsibility for circular furniture flows. We therefore ask you to contact us when you have inoff products that need to be refurbished to make them feel like new or when you see an opportunity to maintain or adapt existing furniture to your customers' changing needs. Together with you, we are happy to discuss solutions that mean that existing products, complete or parts, can be taken care of and be reused or renovated, rather than being thrown away.
In this year's price list, you will find a special symbol that shows whether the product can be completely or partially renovated or reused. Contact us for possible alternatives for your particular product. Together we create circular flows.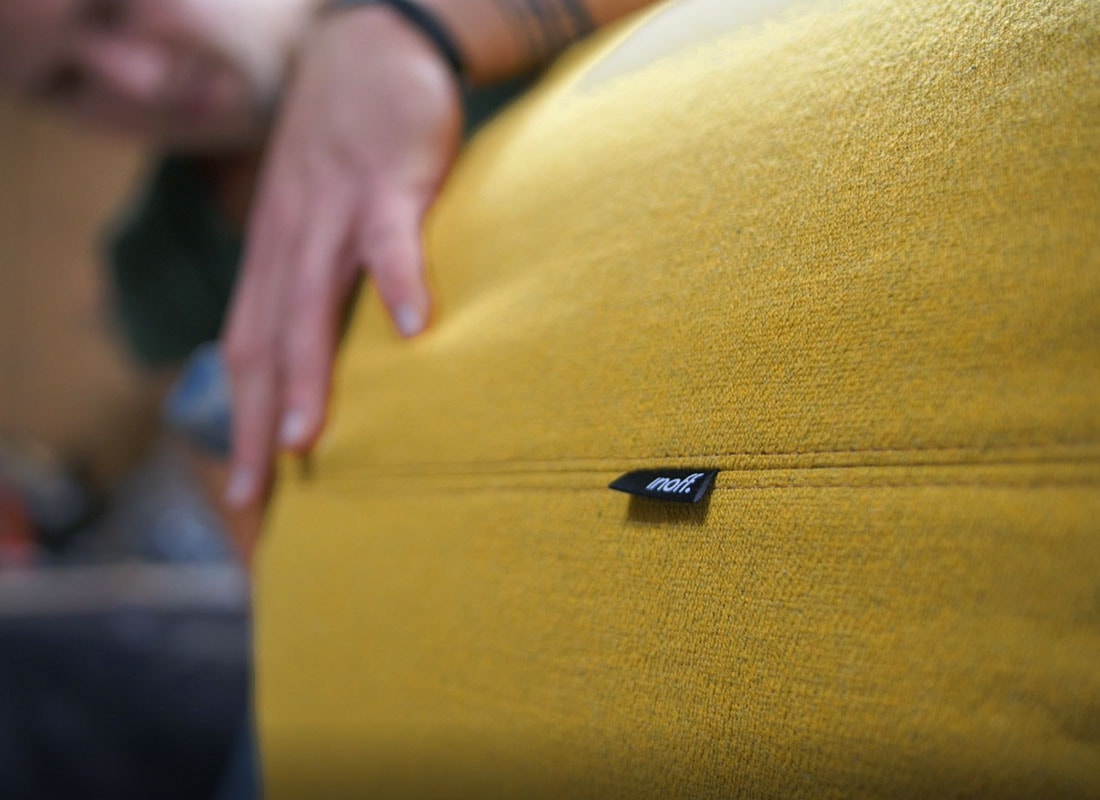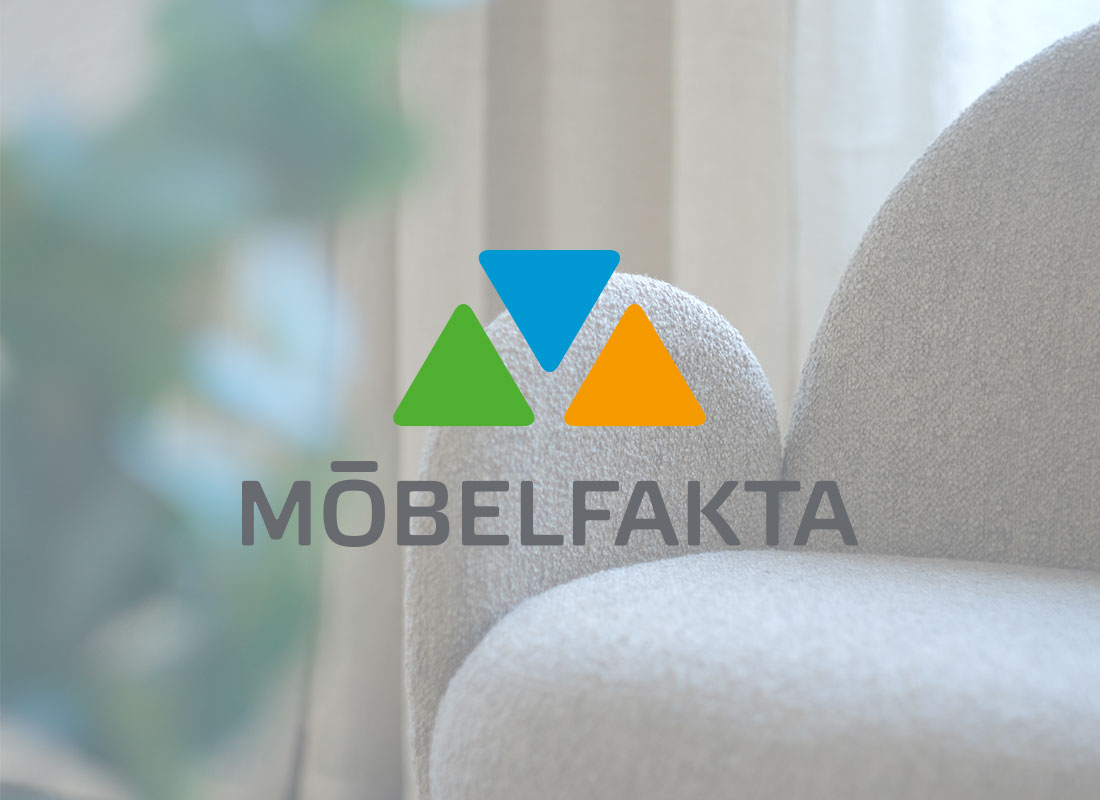 mobelfakta.
With Möbelfakta as our starting point, we aim for our customers to feel secure about our products. We engage in ongoing product development and continuously test our products according to regulations set out in current EN standards.
ISO.
inoff is proud to have been certified according to ISO 9001 (quality), ISO 14001 (environment) and ISO 45001 (work environment) for almost 20 years.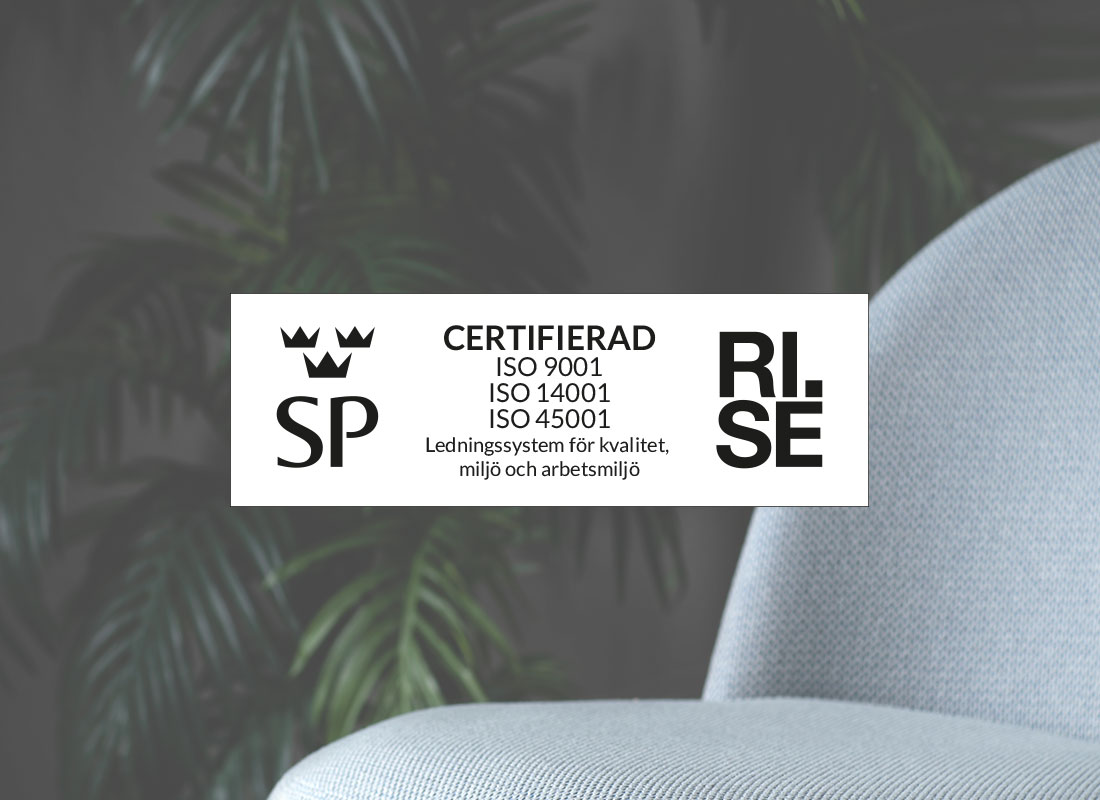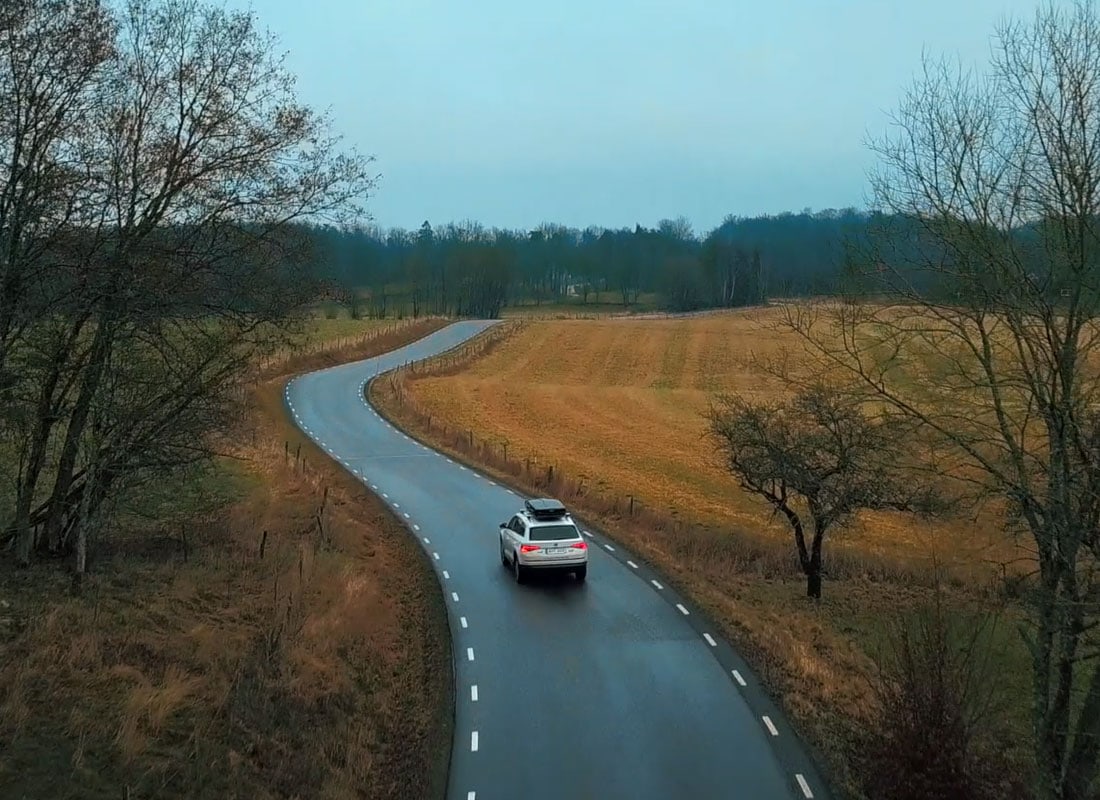 environmental policy.
Inoff inred AB skall på ett konsekvent och målmedvetet sätt arbeta med miljöfrågor för att värna om en framtida god miljö. Detta skall göras genom att vi vid utveckling av nya produkter, val av leverantör samt egen verksamhet skall sträva efter en minimering av miljöpåverkan.
Detta uppnås genom att
• följa lagar och förordningar inom miljölagstiftningen.
• förhålla oss till marknadens miljömässiga krav, såsom Möbelfakta.
• kontinuerligt arbeta med uppföljningar av vår verksamhets miljöpåverkan för att minimera vår miljöpåverkan.
• följa utvecklingsarbetet inom såväl miljöområdet som inom vår egen bransch för att ständigt kunna införa miljövänligare metoder, material och teknik.
• tillämpa denna miljöpolicy i alla relevanta sammanhang och göra denna känd för anställda, leverantörer, kunder och övriga intresserade.